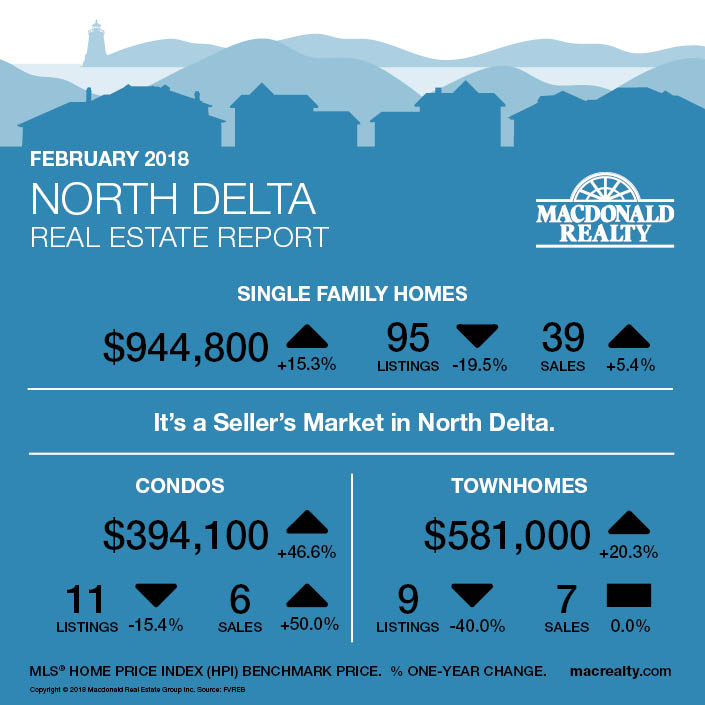 North Delta Real Estate Market Update for February 2018
In the North Delta market, the benchmark sale price was $944,800 for detached homes. At the end of the month, there were 95 active listings and 39 sales.
The condo market had 6 sales and 11 active listings. The benchmark sale price was $394,100.Townhomes featured 7 sales, 9 active listings and a $581,000 benchmark sale price.
It is currently a seller's market for North Delta Real Estate.
March 5, by Marketing Team